Power
Copyright © Dr. Stephen H. Dawson, DSL 2021
Published
May 06, 2021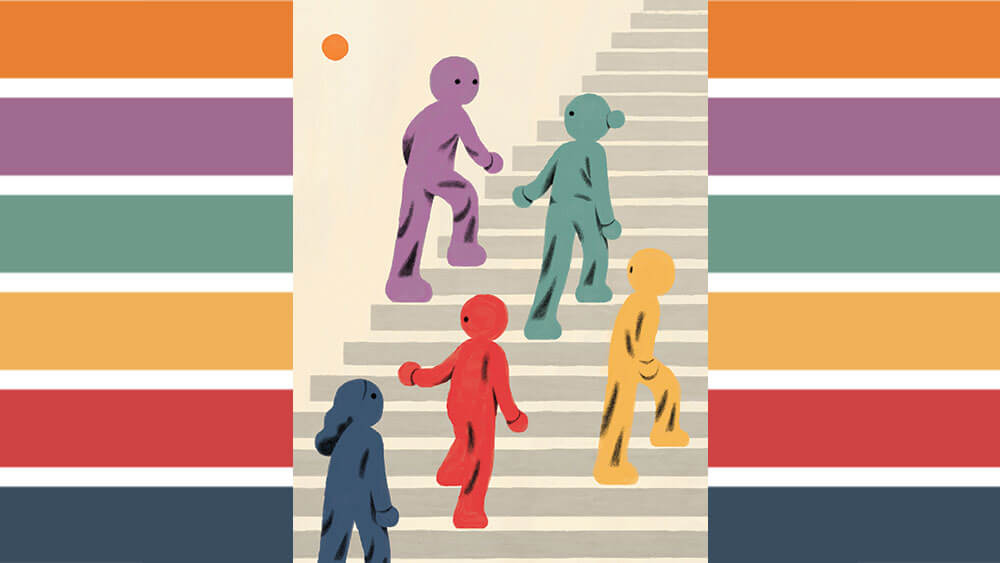 "Don't be afraid to give up the good to go for the great." John Rockefeller
Let's talk today about you as a leader. You seem to be a good leader who is looking to become a great leader. You are not operating in fear. You are working to accomplish your strategic planning, but it is not going so well. We have discussed at length you have decided you need to swap out some of your people to have the work finished with excellence. Your power as a leader is about to be challenged in a way that you may not be prepared to handle. It will be challenged because you are implementing a construct to your leadership style that involves loving your followers. My friend, prepare to be soon hated by more people than you realize now.
Love, hate, power. These are big words that will take many conversations to cover appropriately. Today, let's focus on the term power.
There are many types of power. You know this is true, or you would not be in a leadership role now. The essence of power is possessing some form of harnessed energy. We need to focus our conversation about power on the aspects of social combined with political and then economic. Let's have a conversation today based on the power attributes of supply, demand, and outage.
SUPPLY
You supply leadership to your followers through three components. First, whatever higher power you may have helping you do whatever it is you do to live this thing called life. Second, you possess concise, tangible, relevant skills transferable to many roles to do endless amounts of work. Finally, the enablement assigned to you by your boss commensurate with your role in your organization. You then take these components and do your work as a leader. All components are not equal among all people, as not everyone has the benefit of the same higher power, obtained the same skills, and have the same enablement assigned to them. Therefore, all leaders are not able by this construct to be as effective. Some leaders may be more effective than others, while other leaders may be less effective.
Note I did not say you need an office, telephone, a budget, or any other tool necessary to accomplish your role as a leader. These items are conditional based on the state of your work environment. What you need is a suitable combination of skills and choices applied to your leadership role. The higher power and enablement parts are not from you, as they are delivered to you.
The doing part of your role is the manifestation of your leadership components. Doing your leading by way of humility encapsulates the power components in a manner greater than any combination I know of to accomplish leadership. There may be a more effective combination out there, but I have not found it.
How does humility fit into the power aspect of leadership? Compare the definition of humility with the definition of power. They are both nouns. A noun is accomplished through a verb. So, what verb to use to accomplish both humility and power? I recommend doing what we discussed in the verb of love. There is no prideful act of love, only a humble act of love. So, our conversation today will match power, humility, and love in accomplishing your role as a leader.
Preparing your humility to deliver love could be a larger effort than a single discussion will suffice to accomplish. You need to tell me about your humbleness for me to know how to best equip you for success. I leave it to you to tell me about your humbleness.
DEMAND
I shared a few weeks ago you are now in organization design mode as you move to replace some of the people in your organization. You will find out quickly who in your organization wants to do their work by way of the plan you have shared with them to use love to accomplish the strategic planning work, along with all of the other work performed in your organization. I make this statement based on the social and political power struggle present in many nations today. If you need me to cite some examples of this struggle, then I doubt you would be in the leadership role you fill now.
The demand for your leadership by followers could come as acceptance, rejection, or conditional acceptance. The acceptance-rejection-conditional combination is the same layout as the love-hate-ambivalence combination we discussed a few weeks back. You will find leading and loving people are an inseparable pair. Note I did not say leadership. A leader may be successful or unsuccessful in their leadership. A successful leader always leads. An unsuccessful leadership effort means the leader is not leading.
Your leadership power supply is being refused by two of these three options. Take the actions I shared with you recently to resolve any refusal by your followers. The rest of your folks want the leadership you are supplying, as they have accepted your Love Action Items list. Furthermore, they processed effectively your communications involved with you teaching your people the four definitions of love. This group is now your organization. The folks who have either rejected or accepted conditionally your new construct to your leadership style that involves loving your followers are on the way out of your organization. They are trying to usurp your leadership with their power, per their choice not to follow you any longer. This condition does not exist in a productive organization. It is at this point your hope of finding suitable applicants for the roles you wish to fill become larger than it was before you realized who else must leave your organization.
Sure, it is great to look for replacement people without telling anyone. This approach is both unrealistic and not advised. The power held today by text messaging, instant messaging, and social networking is greater than any individual ability to stay ahead of such communications. Do not try to overcome either of these power forms. I encourage you to execute the plan we covered last week.
Finally, be prepared to have healthy demands placed on your leadership that you did not expect to occur. The demands could come from either your people or people outside of your organization. Preparation for this likelihood is best accomplished by having a qualified executive leadership team ready to assist your leadership efforts. Remember, you may need to be more humble during this unexpected demand to help those needing your leadership to be sustained while you move to supply them the leadership you did not expect you would need to deliver.
OUTAGE
The loss of your leadership supply by a demand for anything more than you can supply in terms of either quantity or quality results in a leadership power outage. An outage can be either intermittent or sustained. Your people during a leadership power outage are unable to work because they have no leader supplying them the power they need to do their work, all while doing it humbly through love. The means to overcome this outage is to add more power to your Love Action Items list. This outage condition could occur for several reasons. It is not a skills problem, as you acquire the skills you need before you need them to serve as a qualified leader...don't you?
I am not saying a leadership power outage means you are bankrupt as a leader. Neither am I am saying your leadership is unequivocally a toxic debt held by your followers, your organization, or your investors. I am saying that those in demand of your leadership power are having to wait to take delivery of your leadership power supply. They may be able to work for a while in the absence of your leadership power supply, but they will not be productive for long without your leadership power supply to them. If they could last without your leadership power supply, then you are no longer needed in your leadership role.
I discussed the topic of leadership power with my strategic partner David Daniels. Dave shared judicious insight on the topic. "I have been in situations where over half of my leadership team needed to go. Now, I didn't feel that it was prudent to let them all go at the same time, so I had to prioritize my decisions and approach. I rarely found that demotions worked, so I tried avoiding this tactic at all costs. However, I did find some people a fit for other positions if they shared my values and goals." Dave went on to say, "I would insert strong external leaders who share my vision and values. I would not place them in any position right away, as I would want them going through a thorough onboarding process over a couple of months that would allow them access to every aspect of the business. The input that you would receive from this group will prove to be invaluable when assessing your final executive leadership team make-up." Dave and I agree the executive leadership team is a crucial resource for any leader of an organization.
JUDGMENT
Sure, the best-case scenario is to have your leadership power supply in balance with the demand for follower leadership power consumption. We see this balance in just-in-time manufacturing, teaching, and learning. The Wall Street Journal reported recently the automotive industry has abandoned this half-century methodology due to present economic climate turbulence. However, this balancing is rare in the practice of leadership. It is best to plan for leading an organization that needs help to stay balanced due to unforeseen obstacles introduced to your organization.
The realization of fame and fortune by leadership occurs after doing the work of leadership, as do all forms of payment for accomplished work. The social and political power struggle present in many nations today not only impairs your ability to lead by adding more voices to consider, but it also makes your work much easier to accomplish. It is easier to accomplish because love delivered through humility during the practice of leadership encapsulates the three identified power attributes of supply, demand, and outage in a manner greater than any combination I know of to accomplish leadership. You now have greater clarity of your leadership work than in recent years due to this social and political power struggle.
The world is forming to a great struggle of one side versus the other for the acquisition of power for almost all aspects of humanity. Humanity has seen this before, and it will most likely see it again. This time it is a different struggle, as there is the presence of significant information technologies assisting each side. This struggle is not going to be an easy experience for anyone. Use the energy concept we covered a few weeks back to leverage the social and political struggle to your advantage. You have plenty of room in this landscape to realize success even though others around you may not be operating in either humility or love. If you are sold this combination is the best means for you to succeed, then now is the time to use them as the form of power you need to wield to realize success as a leader. Finally, since there is no reason to stop being humble or to stop loving people, this combination comprises the bulk of your leadership strategy henceforth.
I encourage you to spend time this week completing your materials summary, your Love Action Items list, and scheduling the first meeting with your boss based on the plan we covered last week. Also, spend some time thinking about how those both in and those working with your organization want to gain power over you as a leader. Finally, think about how you can defeat such attempts to overcome you by responding with love. Remember, there are four definitions for the term love. Use all of them as appropriate to lead with excellence.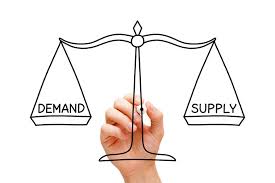 So, I ask you: where do you want to go? I hope your answer is to develop the plans necessary to accomplish the strategy you know you need to achieve to arrive at your desired destination. If this is the case, then let's get to work. If not, then I wish you the best of everything.
I hope we will see each other here next week. Email me if you need to talk before then.
Dr. Stephen H. Dawson, DSL
Executive Strategy Consultant

Stephen Dawson is an executive consultant of technology and business strategy, serving significant international organizations by providing leadership consulting, strategic planning, and executive communications. He has more than thirty years of service and consulting experience in delivering successful international business development and program management outcomes in the US and SE Asia. His weekly column, "Where Do You Want To Go?," appears on Thursdays.
Dr. Dawson has served in the technology, banking, and hospitality industries. He is a noted strategic planning visionary. His pursuit of music has been matched with his efforts to lead by service to followers. He holds the clear understanding a leader without followers is a person taking a long walk alone.
Stephen has lived his life in the eastern United States, visiting most of the United States and several countries. He is a graduate of the Regent University School of Business & Leadership. Contact him at service@shdawson.com.